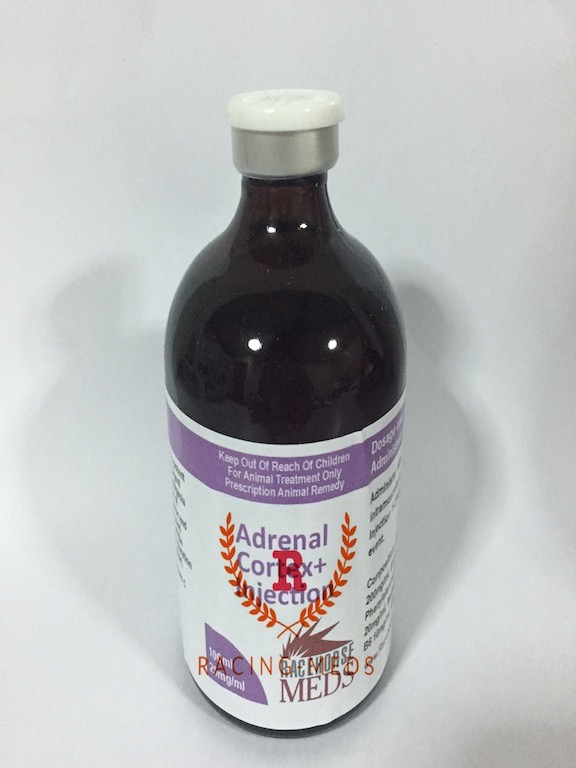 ADRENAL CORTEX+
SpecialOffer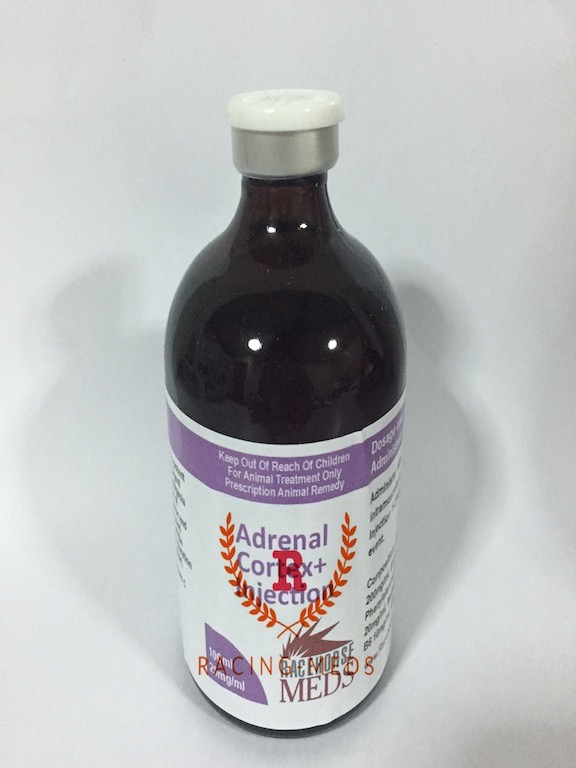 ADRENAL CORTEX+ (Racehorsemeds)
DESCRIPTION :
Adrenal Cortex is a potent anti-inflammatory agent providing some analgesia along with a sense of euphoria to the horse. Adrenal Cortex works best when used close to the start of the event because the duration of action is very short.
DOSAGE AND ADMINISTATION :
Administer 10ml by intramuscular or intravenous injection 1-2 hours prior to an event.
---