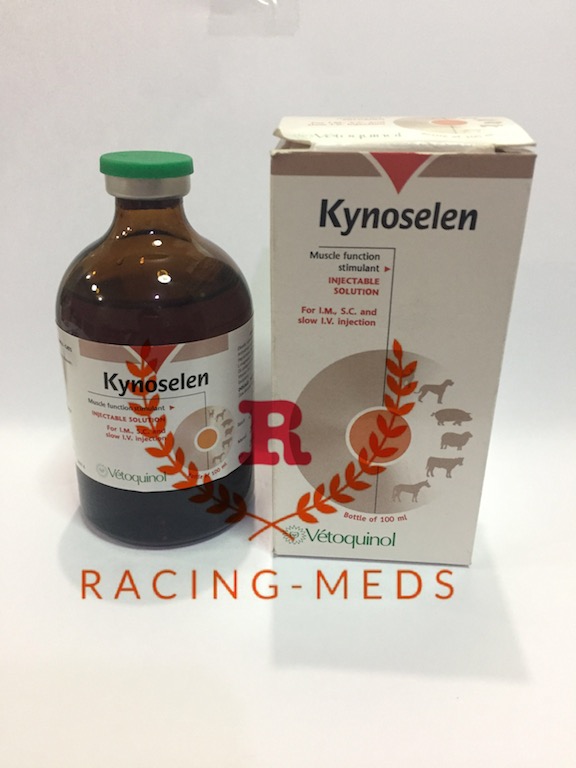 KYNOSELEN
SpecialOffer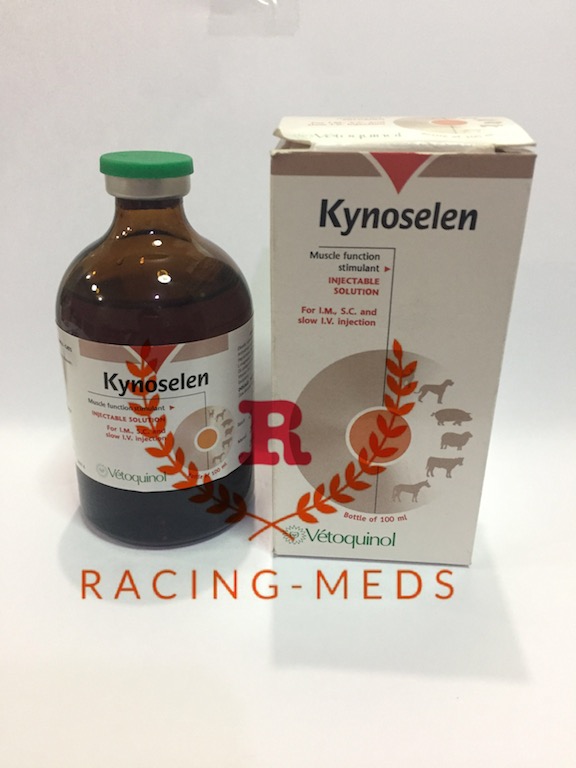 INDICATIONS
KYNOSELEN is valuable whenever cardiac or skeletal muscles are compromised or damaged through disease, deficiencies, or over-exertion, and when a general restorative, stimulatory or `tonic' effect is desired. Helpful where there is debility and loss of strength.
DOSAGE
Administration may be by subcutaneous, intramuscular, or slow intravenous injection. Only subcutaneous injection is recommended for dogs and cats.
Administer in the anterior half of the neck in food producing animals.
The recommended dosage and frequency of administration is correlated to the selenium content of KYNOSELEN.
Recommended dosages:
Horses and Cattle: 20ml/400kg (0.25ml/kg)
Foals and Calves: 10ml/100kg (0.1ml/kg)
Sheep: Up to 5ml (0.2ml/kg)
Lambs: Up to 2ml (0.2ml/kg)
Adult Pigs: Up to 10ml/100kg (0.1ml/kg)
Piglets: Up to 1ml/5kg (0.2ml/kg)
Dogs: Approximately 2ml-5ml (0.1ml/kg)
Cats: Approximately 1ml (o.2ml/kg)
When used as a treatment, it is recommended to give one injection every 3 days on 3 to 4 occasions.
When used for preventative purposes, one injection may be given once weekly for 2-4 weeks.
WITHHOLDING TIMES
It is advised to withhold from racehorses at least 24 hours before racing.
---